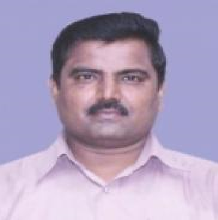 Prof. Mukul S. Sutaone
(Deputy Director) COEP, PUNE.
Ph. D. (Electronics and Telecomm.)- University of Pune and College of Engineering, Pune-Nov. 2005
Master of Engineering (M.E.) Electronics and Telecomm.-University of Pune and Govt. College of Engineering, Pune-Nov. 1991-FIRST Class
Bachelor of Engineering (B.E.) Electronics- Nagpur University and VRCE, Nagpur-June 1985-FIRST class.
Stood SECOND in Merit list at the XIIth (Higher Secondary School Certificate Examination) in the state of Maharashtra.
Publications:
International level: Conferences-41; Journals: 37
National level: Conferences-13; Journals: 13
Available on IEEE Explore/Digital Library: 51
Citations received: 21
IPR
Intellectual Property:
Patent filed (Provisional) on "CMOS VLSI Implementation of AES cryptography System in October 2014.
Patent filing in Process: "Energy Efficient device level SRAM Cell for Vector Quantizer".
EIGHT Students have been awarded PhD by University of Pune, Five are pursuing Research in the domains such as Video Coding Standards, Pattern Analysis using Textures, OFDM, Musical Instrument Identification using signal processing tools, Disease Diagnosis using Iris Image Analysis.